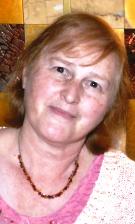 Geraldine Shadian
Biography:
Geraldine Shadian was born in Ireland more than sixty five years ago.
Poetry had been her endeavor for many years. One of her poems won first prize, another third prize in a Valentine's love poetry competition sponsored by a radio station on Maui, in Hawaii. During her years of education, English was her favorite subject. In college she took a semester of creative writing which revealed the many facets of literature. The teacher of this class was the one who encouraged her to write freely. She wrote her first story in high school. Her short story "Autumn's Love" was written some years ago. Life and work postponed writing books until the present. Self publishing gave her the venue to share her literary offerings.
She has traveled to many countries. She lived in Ireland, Scotland and Israel. With her family she immigrated to America, settling for a time in New York. At the present time she lives in Maui, Hawaii.
Over the years she was employed as a food preparer, homemaker and bridal boutique proprietor. At times she managed her husband's art gallery, a maternity store, jewelry shop and Hawaiian gift shop. For twelve years she worked in the medical field as a unit secretary in a hospital and senior long term care home. Her final profession was a medical coder until retirement. Many of her impressionisitic poems described people and situations in the places of employment. For years her poetry was published regularly in the facilities' newsletter.
She has been married for forty-seven years to Manor Shadian who is an artist.
They have three sons. One is an attorney/writer.Two is a musician/songwriter.
Three is a software design engineer/screen writer.

Poet&Painter: an anthology of original poetry by Geraldine Shadian with the original art of Manor Shadian
Lyrical Expressions: A book of original poetry and stories in rhyme.
Autumn's Love was her first novelette.
Days of Anxiety. Novelette
A Lifelong Love. Novelette
Melodic Memory. Novelette
Branded by Betrayal is her first novel.
The Murphy Tribe of Galway City novella series is ----------
Book one: Tendrils of Love. Bridget's story (daughter of Erin Murphy)
Book two: An Irish Minstrel's Love Melody. Baird Murphy's story.
Book three: Romance is the Remedy, Mab's story.
Book four: Pacified by Passion. Gairbith's story.
Book five: A Lingering Love. Eagan's story.
Book six: Romantic Renewal. Riona's story.
Boook seven: A Doctor's Destiny. Cavan's story
Book eight: Tremulous Love (Tumultuous Tide). Hurley's story.
Book nine: Illuminated Romance. Liam's story

Coming of Senior Age
05/21/2012
It is here, it has come the senior age
Is wisdom with it or just umbrage?
Is this the time to look ahead
Or freshen memories in your head?
Is it an end time to reflect
Or older pages to deflect?
Time to ponder on past regret
The best years of your life could still come yet
The freedom of living each day at your whim
The times of your leisure used up to the brim
Each morning be grateful for a new day
Anticipate pleasures coming your way
Times of work, watching time, stuck in a plan
These are now past, a new page began.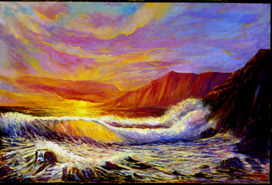 Time Passes
Like a whisper through the leafy wood
Time moves through life and space
It's a rushing brook of bad and good
Flowing streams of pain and grace
Sparkling rivers lined with stones
Some are smooth some rough
Cascades of memories in many tones
Times good and times tough
Each ripple in life's ending sea
Brought change in different ways
May not have changed eternity
But made significant waves.
By Geraldine Shadian February 13th 2011
Pebble Beach Mist

The soft white mists enshroud the forest glade

All birdsong muffled and hillsides fade

A touch of mystery surrounds your space

Its dampish trails caress you face

A nip of chill a shiver to the body brings

Cloudlike wisps of moisture lightly stings

The mid morn sun comes seeping through the haze

The mist bows out when entering sunlit rays.

May 2009
The Rose

Feel the velvet softness,
Of the petals of the rose.
Inhale the subtle fragrance,
Many facets will disclose.
Shades when mixed will blend,
From deep red to snowy white.
Soft pastel pinks, dusky damask
Some are yellow, sharp and bright.
They grow in groups or climb the wall,
For those happy and those that mourn.
In bouquets they are a grand array,
But best beware their thorn.